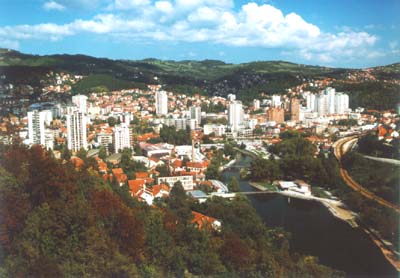 Uzice is small town on the river Djetinja under mountain Zlatibor located on the (wild) west of Serbia. It is small town (less than 100.000 inhibitants), with delicious food (cheese, kajmak, prsuta, komplet lepinja - see this page in srpski for more info), pretty girls, few interesting night-clubs but, yet a little bit boring.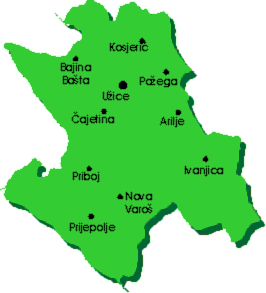 The map above shows region of Uzice with the main locations: Uzice, Pozega, Bajina Basta, Nova Varos, Priboj, Prijepolje, Ivanjica, Arilje, Cajetina and Kosjeric.

It is black hole for the communistic regime in Serbia, because opposition always win on the elections for the local government. Citizens of Uzice could feel it because ruling party in Serbia ignores Uzice, like it does not exist.

Visit this page in Serbian or Uzice.net to find out more.